Forum rules
Don't post anything illegal here! Also, be respectful, and keep it PG-13!
Tiger21820

MASTER!!

Verified



RPG Character: Tiger

Administrator

Golden Member

Posts: 3072
Joined: September 5th, 2019, 7:08
Location: Tiger's Island (Earth)
Title: Master of Fire & Ice!
3DS Friend Code: 0302-0580-1162
Switch Friend Code: SW-2874-9496-1397
Referrals: 31
Mood:
Has thanked: 2992 times
Been thanked: 12272 times
Gender:
Zodiac:
RPG Group:


Tiger's Island!

Contact:
It's very hot right now, and I'm heat intolerant! (Haven't tried enabling smilies for a while now)
word count: 20
Master of

Fire

&

Ice

!
Last 255 Members Who Visited This Topic! Total 412 visits
Tiger21822 (72),
Tiger21821 (77),
Tiger21820 (75),
Notte (2),
DPadDoc (34),
Arial (5),
Maria (2),
Demon_skeith (4),
Artisan (2),
Special Guest Account (40),
froggyboy604 (5),
flowermom (43),
tomthebomb (42),
Anonymous (4),
YoshiPikachuPlayer (4),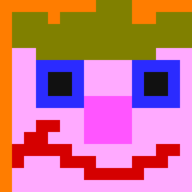 CaptainDrewBoy (1)
Users browsing this forum: No registered users… and 1 guest